You may not know the name eCMMS, but our parent company is Foxconn, the largest electronics manufacturer in the world.
About Foxconn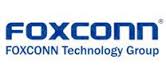 Foxconn Technology Group is a global leader in manufacturing services across multiple industries including computer, communication and consumer electronics (3C). Foxconn specializes in integrated, advanced manufacturing and builds products for many of the leading U.S. and international electronics brands.
Foxconn is an innovative company, leading research and development focused on nanotechnology, heat transfer, wireless connectivity, material sciences and green manufacturing processes. With several research centers and testing labs around the world, Foxconn has received more than 55,000 patents worldwide. Visit the Foxconn website to learn more.
About eCMMS
At eCMMS, we take care of our business partners' packaging needs through innovative solutions… one product at a time. It is our vision to strive to be the premier packaging solutions partner, delivering excellence through people, performance and passion.
We are located in Sandston, Virginia, in the White Oak Technology Center near the Richmond International Airport. We currently operate 24 hours a day, Monday through Friday. eCMMS employs approximately 200 team members, many who have been with us for more than 12 years.
Learn how a career at eCMMS can make a difference in your life